Home
Should You List Your Home In The Winter?
Some homeowners may be hesitant to list in the winter, believing the cold weather season won't attract many buyers or leave a positive impression of their property. While spring and summer may be the peak home shopping season, homeowners may be able to ask and get more for their home in the winter. Furthermore, some homes listed in the winter often sell faster than those in the spring!
Century 21 broker Mark Dickinson says, "there is typically much less inventory during the winter months, so the buyers have less to choose from.  Quite often, if a home is priced correctly, there will be a prospect for it.  We can help determine the correct price by looking at recent comparable sales and current competing inventory."
Mark also notes, "our agents educate our sellers to place a high priority on curb appeal, such as basic landscaping and decorating to liven up the front of the home. We want to make sure we make a strong first impression – even on a gray winter's day. Make sure sidewalks are shoveled and driveways are clean. If your home is vacant for the winter or you go on vacation, be sure to find a reliable company to keep them cleared and safe." Sellers can also try to create a sense of warmth inside the home, such as with throw blankets in the living room and stacked wood by the fireplace.
Don't let Old Man Winter get in the way of an opportunity to list your home while there's less competition. Contact an experienced Century 21 Dickinson realtor for a free no obligation consultation. (218) 751-1228 or c21dknsn@paulbunyan.net
The Most Trusted Name in Northern MN Real Estate for Over 60 Years!
Century 21 Dickinson has been the trusted realty leader in the Bemidji, MN real estate market for over 60 years. We offer clients unparalleled local and regional market knowledge and decades of realtor experience to provide you an efficient and successful commercial or residential real estate purchase or sale. As Bemidji's largest real estate agency, we are proud to represent communities across Beltrami, Hubbard and Clearwater counties, featuring Bemidji homes for sale, lakeshore property, lake homes, vacation homes, acreage, condos/townhomes and residential developments.
Whether you're a first-time Bemidji home buyer or looking to find your dream house on the waterfront, our team of experienced realtors will help guide you through an efficient and effective buying and selling process. No matter if you're a full-time resident or vacation visitor, you'll find that the friendly "Up North" lifestyle in and surrounding the Bemidji, MN area is a unique opportunity and a sound investment.
Services we provide:
Our Century 21 Online Multiple Listing Service (MLS) provides real-time listings and is updated frequently
Free custom market analysis (CMA)
Home buying and buyer representation
Home selling and seller representation
Open houses and full-service marketing of listed properties
In-house closing services
Relocation services
Short sales and foreclosures
Townhome and condo selling/buying
Residential property development
Commercial property development
Rental property
Sell or list your home with one of our trusted and experienced realtors. We know and understand the Bemidji, MN residential and commercial real estate market second to none. Referrals are always appreciated. Call us at (218) 751-1228 or email.
About Us
Family owned and operated since 1954, CENTURY 21 Dickinson Realtors is located in the heart of northern Minnesota, in Bemidji, the "First City on the Mississippi".
Our Quality Service Award winning office and the outstanding personal service provided by CENTURY 21 Dickinson Realtors will guide you through the infinite details surrounding the purchase or sale of your property.
CENTURION® 2012
Gold Medallion 2012
Quality Service Winning Office 2012
About Bemidji
Home of Paul Bunyan and Babe the Blue Ox, Bemidji State University, and Concordia Language Village.
Offering Year-round Recreation
With boating, camping, swimming, fishing, hunting, and miles of trails for hiking, biking, snowmobiling, cross-country skiing as well as down-hill skiing at Buena Vista. Area State Parks include Big Bog, Lake Bemidji, and Lake Itasca where you can step across the headwaters of the mighty Mississippi.
Read More >>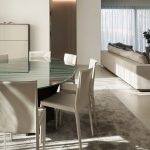 Open houses may be staged to look like a home decor dream, but don't let that distract you from the real reason you're there: to potentially buy a home. Make sure you can look past the neatly arranged furniture and focus solely on whether the house would be a good fit for you and your […]