Home
Fall Is A Great Time To Sell Your Bemidji Home!

Families have returned from summer vacations. Kids have gone back to school. And the holidays aren't quite here. People are settling back into their routines and are open to accept new opportunities!
Why Should You Sell In The Fall
(per National Association Of Realtors)
Demand Is Strong
The latest Realtors' Confidence Index from the National Association of Realtors (NAR) shows that buyer demand very These buyers are ready, willing and able to purchase… and are in the market right now!
There Is Less Competition Now
In the Bemidji area, there is currently a limited supply of homes for sale to satisfy the number of buyers in that market.
There Will Never Be a Better Time to Move Up
If you are moving up to a larger home, consider doing it now. Prices are projected to appreciate by 5.3% over the next year according to CoreLogic.
If you decide to list your home this fall (or perhaps you're considering listing it down the road),
here are some good tips for getting it staged before it hits the market:
Clean Up the YardRake dead leaves and debris in your lawn. Don't let overgrown vegetation block the windows or path to the entrance. Cutting bushes and tree limbs will let the sun inside and showcase the exterior of your home. Cut away summer vines and cut down dead flowers. Make the most of autumn weather in the fall real estate market.
Clean The WindowsRain and wind from over the summer months can make your windows dusty and streaked by fall.
Decorate With Fall In MindFill a bowl with crisp red apples. Bake some fresh cookies. Place flower pots on the steps and along the sidewalk. Accent with pumpkins or other types of squash
Turn on the LightsWhen days get shorter, the sun sets lower in the horizon and casts wider shadows. Pull up the blinds, open the shutters, push back the drapes on every window. Turn on every light in the house, including appliance lights and closet lights.
The Most Trusted Name in Northern MN Real Estate for Over 60 Years!
CENTURY 21 Dickinson has been the trusted realty leader in the Bemidji, MN real estate market for over 60 years. We offer clients unparalleled local and regional market knowledge and decades of realtor experience to provide you an efficient and successful commercial or residential real estate purchase or sale. As Bemidji's largest real estate agency, we are proud to represent communities across Beltrami, Hubbard and Clearwater counties, featuring Bemidji homes for sale, lakeshore property, lake homes, vacation homes, acreage, condos/townhomes and residential developments.
Whether you're looking for Bemidji homes for sale or looking to sell you home, our team of experienced realtors will help guide you through an efficient and effective buying and selling process. No matter if you're a full-time resident or vacation visitor, you'll find that the friendly "Up North" lifestyle in and surrounding Bemidji and northern Minnesota is a unique opportunity and a sound investment.
Services we provide:
Our CENTURY 21 Online Multiple Listing Service (MLS) provides real-time listings and is updated frequently
Free comparative market analysis (CMA)
Home buying and buyer representation
Home selling and seller representation
Open houses and full-service marketing of listed properties
In-house closing services
Relocation services
Short sales and foreclosures
Townhome and condo selling/buying
Residential property development
Commercial property development
Rental property
Sell or list your home with one of our trusted and experienced realtors. We know and understand the Bemidji, MN residential and commercial real estate market second to none. Referrals are always appreciated. Call us at (218) 751-1228 or email.
About Us
Family owned and operated since 1954, CENTURY 21 Dickinson Realtors is located in the heart of northern Minnesota, in Bemidji, the "First City on the Mississippi".
Our Quality Service Award winning office and the outstanding personal service provided by CENTURY 21 Dickinson Realtors will guide you through the infinite details surrounding the purchase or sale of your property.
CENTURION® 2012
Gold Medallion 2012
Quality Service Winning Office 2012
About Bemidji
Home of Paul Bunyan and Babe the Blue Ox, Bemidji State University, and Concordia Language Village.
Offering Year-round Recreation
With boating, camping, swimming, fishing, hunting, and miles of trails for hiking, biking, snowmobiling, cross-country skiing as well as down-hill skiing at Buena Vista. Area State Parks include Big Bog, Lake Bemidji, and Lake Itasca where you can step across the headwaters of the mighty Mississippi.
Read More >>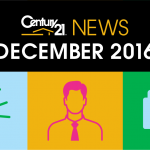 We're happy to announce that 2016 was a wonderful year for the CENTURY 21® brand and we're particularly proud of December's achievements. December was an exciting month that leaves us incredibly optimistic for 2017. Take a look at the infographic and text below for a detailed list of what we've accomplished.