How To Buy Your Next Home In A Seller's Market
Buying a home is exciting, sometimes complicated complicated and possibly stressful process. It's an emotional roller coaster. You might find what seems the perfect place, only to learn that it's way over your target price or there's multiple offers.
Here are some tips you can use to help you buy smart while searching for homes in the Bemidji area.
Things you can control, and things you can't
Imagine walking into an open house. It's a great home well within your budget, it's in your ideal neighborhood — and it's crammed with more than a dozen other couples, offers already on the table. This happens in a seller's market.
If you do decide to wade into a seller's market, here are some tips for staying sane:
Be patient. It's likely you won't be able to buy the first home you fall in love with. But hang in there; a perfect opportunity may be just around the corner.
You may have to pay a bit more than the list price. Keep that in mind when checking out neighborhoods that you think might be in your price range.
Remember, a hot market is often determined by the market segment. Sometimes homes in the $100-$150k range are selling fast while homes in the $300k are moving slow.
A CENTURY 21 Dickinson realtor can help guide you in learning the ins and outs of your market.
Investigate comparable sales
A Dickinson realtor agent can provide you with a comparative market analysis (CMA) so you can feel comfortable that any offer you make is competitive and reasonable. These comparable neighborhood sales — "comps," as they're called — show the value of similar houses in the area, either recently sold, currently listed or whose listings have expired. That can be extremely helpful in fine-tuning your budget and ultimately in making an initial offer.
By researching a property's last sale — local property tax assessors have databases of such transactions — you can get a rough estimate of the current price of a home.
Negotiating
Negotiating is often the key to buying real estate in a seller's market. Bidding wars are common in this type of market. One advantage you can give yourself is to get pre-approved for a mortgage by a lender. By doing this, the seller will be reassured that the deal will not fall through because of your inability to obtain financing. You may also need to be more flexible when buying real estate in a seller's market. For example, you may need to be prepared to offer a larger earnest money deposit, move up or back the date of closing, waive contingencies, or offer to pay some of the closing costs in order to close the deal.
Because your Dickinson real estate agent knows the market, and how to negotiate a deal, it is crucial that you depend on your agent to guide you during the negotiation process.
The Most Trusted Name in Northern MN Real Estate for Over 60 Years!
CENTURY 21 Dickinson has been the trusted realty leader in the Bemidji, MN real estate market for over 60 years. We offer clients unparalleled local and regional market knowledge and decades of realtor experience to provide you an efficient and successful commercial or residential real estate purchase or sale. As Bemidji's largest real estate agency, we are proud to represent communities across Beltrami, Hubbard and Clearwater counties, featuring Bemidji homes for sale, lakeshore property, lake homes, vacation homes, acreage, condos/townhomes and residential developments.
Whether you're looking for Bemidji homes for sale or looking to sell you home, our team of experienced realtors will help guide you through an efficient and effective buying and selling process. No matter if you're a full-time resident or vacation visitor, you'll find that the friendly "Up North" lifestyle in and surrounding Bemidji and northern Minnesota is a unique opportunity and a sound investment.
Services we provide:
Our CENTURY 21 Online Multiple Listing Service (MLS) provides real-time listings and is updated frequently
Free comparative market analysis (CMA)
Home buying and buyer representation
Home selling and seller representation
Open houses and full-service marketing of listed properties
In-house closing services
Relocation services
Short sales and foreclosures
Townhome and condo selling/buying
Residential property development
Commercial property development
Rental property
Sell or list your home with one of our trusted and experienced realtors. We know and understand the Bemidji, MN residential and commercial real estate market second to none. Referrals are always appreciated. Call us at (218) 751-1228 or email.
About Us
Family owned and operated since 1954, CENTURY 21 Dickinson Realtors is located in the heart of northern Minnesota, in Bemidji, the "First City on the Mississippi".
Our Quality Service Award winning office and the outstanding personal service provided by CENTURY 21 Dickinson Realtors will guide you through the infinite details surrounding the purchase or sale of your property.
CENTURION® 2012
Gold Medallion 2012
Quality Service Winning Office 2012
About Bemidji
Home of Paul Bunyan and Babe the Blue Ox, Bemidji State University, and Concordia Language Village.
Offering Year-round Recreation
With boating, camping, swimming, fishing, hunting, and miles of trails for hiking, biking, snowmobiling, cross-country skiing as well as down-hill skiing at Buena Vista. Area State Parks include Big Bog, Lake Bemidji, and Lake Itasca where you can step across the headwaters of the mighty Mississippi.
Read More >>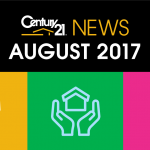 Summer certainly ended on a high note for Century 21 Real Estate. Read more below about the significant franchise growth and impressive achievements that occurred in August.   New Franchise Spotlight iProperties Hawaii, an independent real estate firm based in Honolulu, HI, announced that it has joined the CENTURY 21® Franchise System and will do … Continue reading #C21News: August 2017